Christmas is approaching fast now and if you are anything like me you might find it easy to sort your family's big gifts but take forever to decide on the small little presents. There is an abundance of stocking filler ideas out there, however, I find it hard to not just buy tat and end up giving small little things nobody ever looks at. Plus, this year more than ever, I would like to support small irish business. After a good few nights of research I found some lovely little stocking fillers from Ireland and thought I'd share my top 15 with you!
1. Accessories & Underwear
This one might be the typical "meh" stocking filler and you might think your family will not get excited about them. However, if you know where to shop you can make gifting socks, hats, gloves, and even underwear fun. There is a huge selection of organic cotton accessories available at Rainbow Kids Boutique – you will be spoilt for choice! I love stocking fillers with a purpose and the fact that these came as a present might even mean little hands will take extra care of them so win/win!
2. PLAYin CHOC Christmas Edition
Chocolate and toys are the classical Christmas combination. Instead of getting the well-known chocolate eggs with their little plastic surprise this year, why not choose PLAYin CHOC and make your treat & play combo more sustainable! While the chocolate is vegan, the included games and toys are plastic-free – good for the planet and good for you. Fabulous little stocking filler idea from irish business jiminy.ie!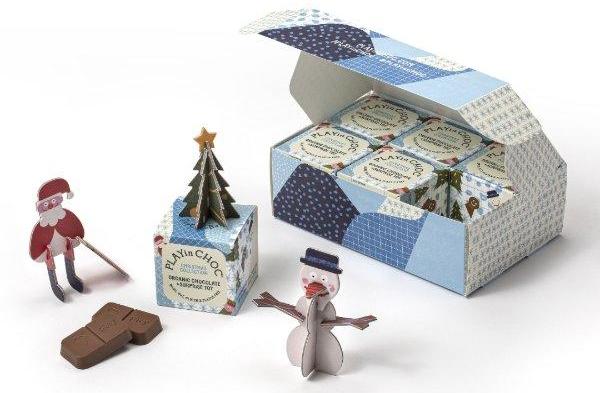 3. Junior Adventurer Pocket's Gadgets
We discovered this range for Easter two last year and my three children love to go exploring using these very functional toys. We started out with the binoculars, which go anywhere with us, and expanded the range by adding a compass and a magnifying glass. You can also get a microscope, a headlight as well as other bits and pieces. All packed with love and shipped to your door from littleones.ie in Ennis!
4. Unique clothes & hair accessories
You know how much we love colourful clothes with fun prints in our house. If bright clothing and unique designs also make you happy, Sugar & Storm might be a great place to look for stocking filler ideas! Their print designs are especially designed for and with them. They are stunning, unique, and capture so much of that special childhood magic. While their hairbands add a special little something to your stocking, their tops, bottoms, and dresses make a great outfit for all year round!
Good to know: Their harem pants, rompers and bodysuit are suitable for cloth nappy bums!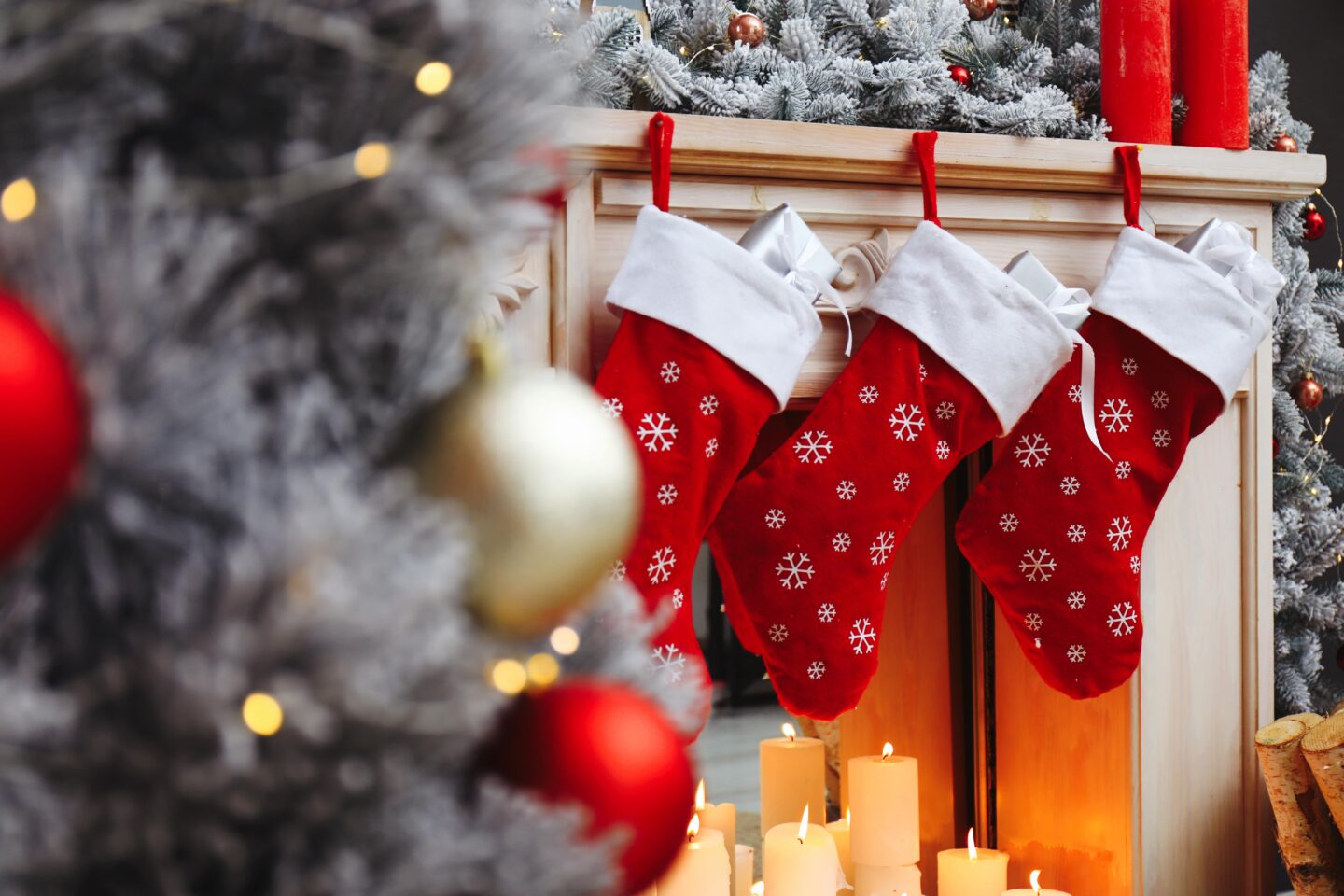 5. Reusable Straws
Most kids love straws! Drinking something with a straw feels just so much more special than drinking straight from a cup. Since we all know by now that disposable straws are a real problem for our planet, a set of reusable straws is a perfect little stocking filler idea brought to you by Earthmother! The different coloured silicon heads in the Klean Kanteen feel soft against lips and also ensure that straws don't get mixed up.
6. Reusable and Collapsible Coffee Cup
Getting gifts and stocking fillers for the teen and adult in your life is often a difficult mission. I love the idea of this reusable and collapsible STOJO cup though. It comes with the possibility of always having a reusable cup to hand, without it taking up too much space. When it's collapsed it even fits in most jackets or pants pockets! Once used, just use a tissue to wipe it dry, collapse it again and bring it home for a proper clean in the dishwasher – the easy-peasy gift of sustainable to-go coffee.
7. Kid-safe Knives for Buddying Cooks
My kids love helping out in the kitchen and getting involved in preparing meals and snacks. Of course, their most favourite part (besides eating) is cutting anything and everything! In order to do that safely kid-safes knives and food cutters are a perfect addition for any kitchen. For soft veg & fruit, the SKAGFÄ Wooden Knife is great, it's also chunky enough to be held by the littlest hands. The Kiddikutter is the perfect choice for a bit more serious cutting action. It cuts your food but not your fingers! They are both available at messchef.ie!
8. Bamboo Toothbrush & Timer
Toothbrushes are a great stocking filler idea. Firstly, because they are useful and secondly because it makes so much sense that Father Christmas wants to look out for our little one's dental health after all those Christmas treats. Bambooth Toothbrushes are an Irish company that has designed the only bamboo toothbrush approved by the Oral Health Foundation. This means: They are plastic-free and super effective in cleaning your teeth. Available for kids and adults in four different colours. Add a little wooden toothbrush timer for extra oral health encouragement in the stockings this year!
9. Nourishing Hand Balm
If ever there was a year in which our hands needed some TLC it is 2020. With all the handwashing and different sanitisers that we are using, our hands can be left quite rough and sore. For older kids and adults the super-gentle and highly nourishing hand balm from Meadows Skincare is a great stocking filler idea. It's handmade with love in Ireland and not just effective for tired skin, but also for eczema and psoriasis. Plus it smells lovely and fresh of all the natural ingredients!
10. Alphabet Jigsaws
Alphabet Jigsaws is an Irisch company making uniquely designed wooden puzzles. I have only discovered them this year and added one puzzle piece by piece into my children's advent calendar. They love that their puzzles grow a small bit every day. The pieces are chunky enough for little hands and they come with a handy drawstring bag for safekeeping. I particularly love the jigsaws as Gaeilge, like the seasons or animals, for their benefit of the little learning effect!
11. Handmade Organic Scented Playdough
As much as I wish it wasn't true, I must admit that I never really mastered the craft of making my own playdough. No matter what I do it always comes out too sticky or too dry! Luckily, you can now get handmade organic playdough online from Jiminy.ie in a reusable metal tin. Perfect to pop into your little one's stocking. The best thing: They are scented using natural ingredients, we recently got the cinnamon one which just oozes Christmas spirit when played with!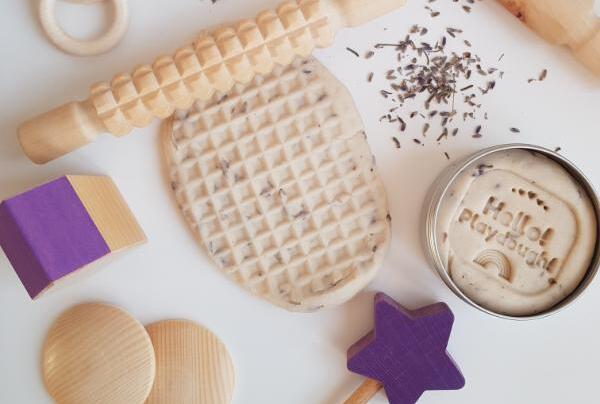 12. STABILO Woody Solid Paint Pencils
Pencils are a staple when it comes to stocking fillers. The STABILO Wooody pencils aren't regular pencils though. They are solid paint in pencil form. This means they can be used on pretty much any surface and are easily washable. We use them on windows, rubber, paper, chalkboard and plastic and never had a problem washing it off. The fact that they are nice and chunky means they are ideal for little artists! Due to their chunky size, make sure you have a suitable pencil sharpener to avoid disappointment.
13. Games and Pocket Money Toys
To me this category of little pocket money toys is the most difficult to navigate. All the little trinkets and games just look so cute and the prices are tempting, but a lot of times in the past I ended up getting things that were never used. So this year I have selected things I know my kids will love and play with. First up is the Bigjigs weather balancing game, which I was looking at for a while. It looks very appealing and I love the fact it is one of those games children and adults of any age can enjoy together!
Another tiny gift I think will go down well is a mini ball game. When visiting friends pre-pandemic my ids were fascinated with this so I think they will love this to keep occupied at home and especially out and about.
Something else that I even fondly remember from my own childhood is a skipping rope! They are so simple and yet so so much fun. Plus it encourages them to move and get active, which is always great.
Littleones.ie, Rainbow Kids Boutique, and Baba Me all have fabulous Pocket Money Toys which are well worth checking out. I am sure you will find some lovely stocking filler ideas for your kids in there!
14. Gentle Hand Sanitiser
Another staple gift for 2020 is hand sanitiser. A lot of sanitisers use cheap and harsh ingredients that will kill bacteria but also harm the skin. The hand sanitiser by The Handmade Soap Company from Earthmother fully complies with WHO guidelines regarding its sanitising properties but due to its other naturally derived ingredients such as lemongrass oil and cedarwood it is also super-gentle to your hands. The smell every time you use it is another added benefit!
15 All the Chocolate Fairly
Chocolate and stockings are two things that go great together! When pairing them up this year though, choose fairly traded chocolate. My favourite by far is Tony's Chocolonely – they are simply AMAZING! In addition to their usual flavours of salted caramel, pretzel toffee, milk chocolate and many many more, they have also added two Christmas flavours: milk chocolate gingerbread & dark chocolate mint candy cane! Get them at Earthmother, Rainbow Kids Boutique or Baba Me – but be warned, they are highly addictive!
Your Stocking Fillers Ideas from Irish Business this Year
Regardless if you are looking for a little add-on gift or a lovely stocking filler idea for adults, teens or little ones; there are so many Irish businesses that offer a huge range of affordable gifts that despite being small, will be loved and used for a long time!
Which stocking fillers are on your list this year?